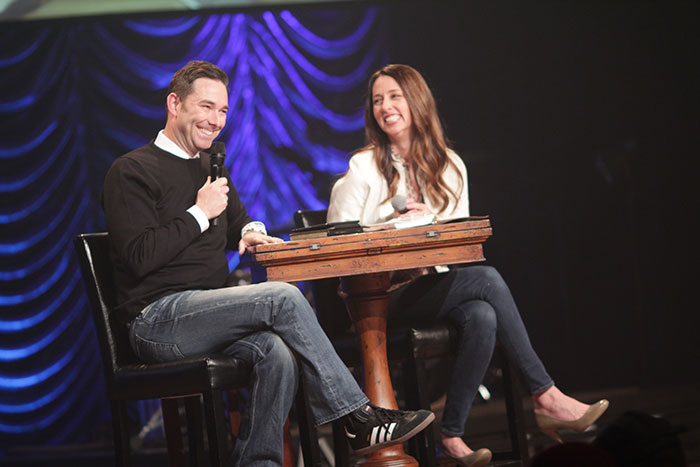 What We're All About
Passionate Life Ministries is designed to encourage and equip God's people to experience a passionate life in Christ! With creative vision, relevant messages and helpful resources, we exist to build up God's church and see lives transformed by the Good News of Jesus.
Our Story
Susan Thomas loves speaking to women about the promises of God! Susan is a Licensed Professional Counselor with a master's degree in counseling and wife to Dr. Brandon Thomas, pastor of Keystone Church. Together, Susan and Brandon founded Keystone Church and remain addicted to lives being changed through Christ! Her counseling focuses on marriage counseling and women's issues including anxiety, depression, sexual abuse and many other challenges that women face. She is the author of Girlfriend Revolution. Her appreciation of humor, authenticity and the funny side of life can be found in the words she speaks and writes. She loves God's Church and dedicates her life to encouraging the body of Christ.
Susan and Brandon live with their four precious children in the Dallas/Fort Worth area.
Point people to a passionate RELATIONSHIP with JESUS CHRIST as the hope for all of life
Encourage TRANSFORMATION that occurs when we encounter God and His Word
Address real problems people face with real answers found in the BIBLE
Bless God's CHURCH with resources to help equip the people to do the MINISTRY God has called them to do
Provide direction for experiencing the authentic RELATIONSHIPS God has for His people
Promote UNITY within the body of Christ – His Church and His Bride
My prayer is that God's daughters might be richly blessed as we receive God's gift of friendship with Him through Jesus and discover the wonderful overflow of authentic friendship with one another.
By His grace and love,
Susan